Carry On:
A comic about hyenas – really!
Carry On for Wednesday, March 3, 2021: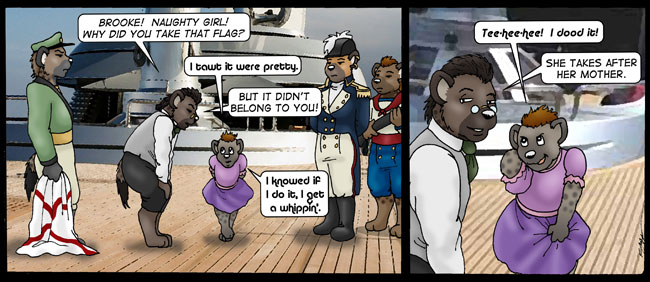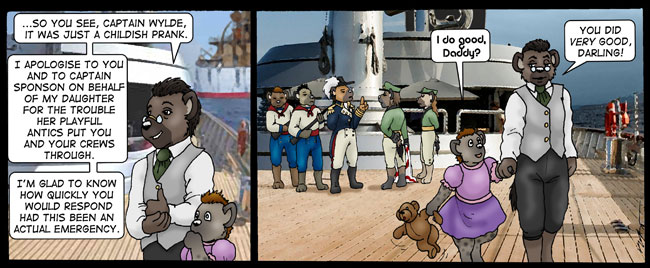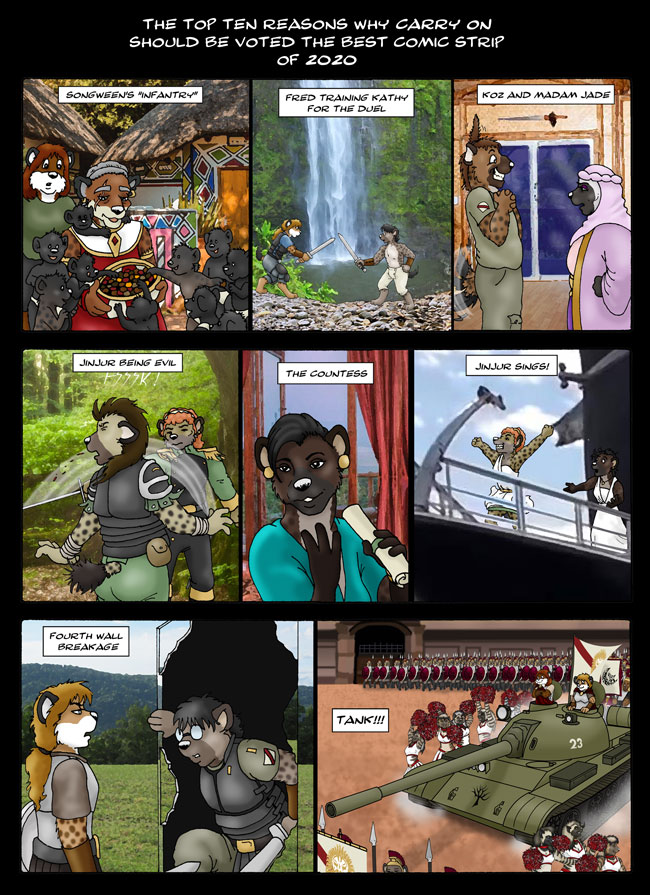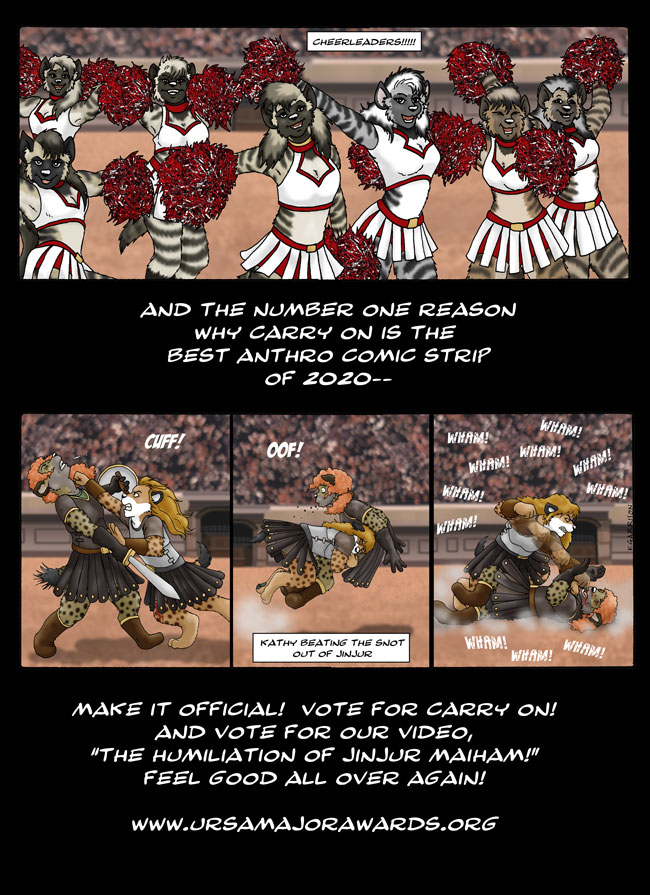 A: The Red Baroness

---
(Captain Sponson, holding the signal flag, Captain Wylde, and an armed Loweza crewman stand by while the Baron talks to Brooke.)
BaronCzhokula: Brooke! Naughty girl! Why did you take that flag!
BrookeCzhokula: I tawt it were pretty.
BaronCzhokula: But it didn't belong to you!
BrookeCzhokula: I knowed if I do it, I get a whippin'.

---
BrookeCzhokula: Tee-hee-hee! I dood it!
BaronCzhokula: She takes after her mother.

---
B: She's Onny Tree Anna Haf Years Old
---
...So you see, Captain Wylde, it was just a childish prank. I apologise to you and to Captain Sponson on behalf of my daughter for the trouble her playful antics put you and your crews through. I'm glad to know how quickly you would respond had this been an actual emergency!
I do good, Daddy?
You did very good, Darling!


Sunday, July 1, 2017:Fred's Diaries

have won first place in this year's

Ursa Major Awards

, in the Best Novel category! Many thanks to everyone who voted for us!

NOTICE: Persons attempting to find a motive in this narrative will be prosecuted; persons attempting to find a moral in it will be banished; persons attempting to find a plot will be shot.

~ Mark Twain

All characters and artwork (C)2004-2015 K. Garrison (carryoncomics@hotmail.com) or their original creators.
This web comic site is Powered by Autofox 2.0 Web Comic Automation Software.
Pages created by Carl Foxmarten.