Carry On:
A comic about hyenas – really!
Carry On for Wednesday, January 23, 2019: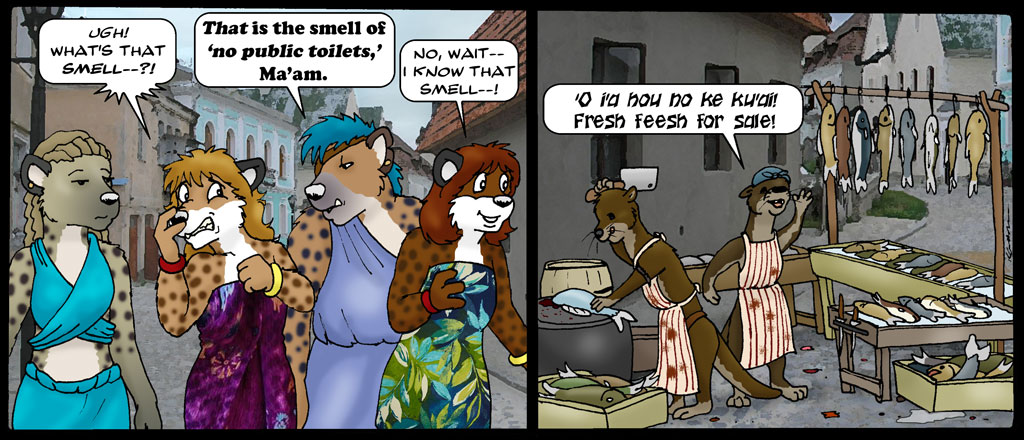 Kathy and co on Patreon:

Wednesday, May 22, 2018:
"Lt. Kruger and the Mistress Jade trophy Game" has won the 2017 Ursa Major for Best Short story! Thanks for your support!
NOTICE: Persons attempting to find a motive in this narrative will be prosecuted; persons attempting to find a moral in it will be banished; persons attempting to find a plot will be shot.
~ Mark Twain
All characters and artwork (C)2004-2019 K. Garrison (carryoncomics@hotmail.com) or their original creators.
This web comic site is Powered by Autofox 2.0 Web Comic Automation Software.
Pages created by Carl Foxmarten.